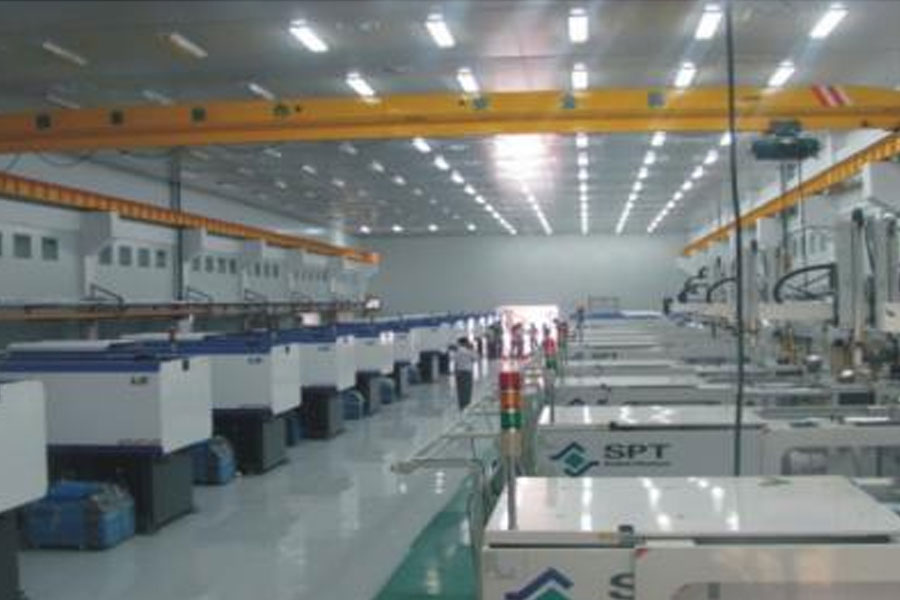 Dongguan WONDER Precision Plastic Products Co., Ltd. was founded in 2006, and integrates plastic injection mold manufacturing, mold opening, injection, spraying, and assembly into an integrated Dongguan injection mold manufacturer.The factory covers an area of 15000 square meters and is located in Dalingshan Town, Dongguan City, Guangdong Province, China's mold capital.Through more than 10 years of hard work, the company's products have entered the electronics, household, office, medical, automotive and other fields.
WONDERDongguan injection mold manufacturerHundreds of various advanced machinery and equipment, including Taiwan's powerful CNC, Japan's FANUC, Japan's Sodick mirror spark machine, Japan's Makino spark machine, Japan's Nissei injection molding machine, Sweden's three-dimensional / two-dimensional detector, ten thousand class A 320-meter automatic fuel injection line in the dust-free workshop, etc.Among them, 51 injection molding machines, 19 two-color injection molding machines and 32 single-color injection molding machines.
WONDER Dongguan's injection mold manufacturer has made a qualitative leap in overall strength in the past ten years, while WONDER DongguanInjection moldManufacturers also know that quality is the foundation of survival, so they will conduct full-process three-dimensional inspections on Tong Gong and molds.Now WONDER Dongguan injection mold manufacturer can provide customers with the following services:
Single injection mold design and development;
Single injection mold injection;
Three-coating and three-baking automatic fuel injection line;
Assemble and package;
Professional transportation fleets escort customers' products.
WONDER Dongguan injection mold manufacturer has focused on plastic molds for 10 years, and its injection product yield rate is as high as 100%. With high-quality products and high-quality services, it has become the world's top 500 companies such as Lenovo, HP, Motorola, INCIPIO and other molds and plastic parts. supplier.
WONDER Dongguan injection mold manufacturer has been implementing strict quality control procedures in order to make customers feel relieved. From the beginning of mold raw materials to the final delivery, each link is strictly controlled to ensure the rationality of mold design, production accuracy, and mold Life and quality of injection molded products have reached customer requirements, and implemented one-to-one order tracking service to report production progress to customers on time, and it is also convenient for customers to monitor product processing at any time, ensuring punctual delivery and producing high-quality molds for customers And mold injection products.
Customer evaluation: Because I can feel relieved, so I chose WONDER Dongguan injection mold manufacturer.